wow, here after months, hello to this site.
alot has been happening in the last while.
i managed to move out of my 9 year nest in oakland
and transplant my self, cats & collections to
a magical lil cabin in olympia.

the actual move was a nightmare ( never ever rent from budget )
but thanks to two of my best comrades, Hali & Peter,
we made it here safe & sound-ish, though very very traumatized..
with 4 cats in hand & one delivered on the way to a friend in portland.
my cat friends are really into our new place but
rather annoyed they can't run wild in the woods.
hoping to build them a lovely cattery on our porch soon..
i'm pretty sure they see faeries everywhere here

it has been slow going getting the studio set up. it's starting to feel a bit
more like my world. i'm downsizing again, so will be offering
a lot more antique clothes &  treasures in the
next months in my garage sale shop over at
https://www.etsy.com/shop/gibbousfashions

the fabric when it was still all organized. it's gotten quite messy now..
that's kind of a good thing though, signs of life, haha


i've opened commissions from now until the end of september..
then i will be on a break again until spring/summer 2018
i'm fully booked on bridal work until then as well.
send a note if you're interested in a custom order or makeover..

Fauntleroy is really happy he got to come live with me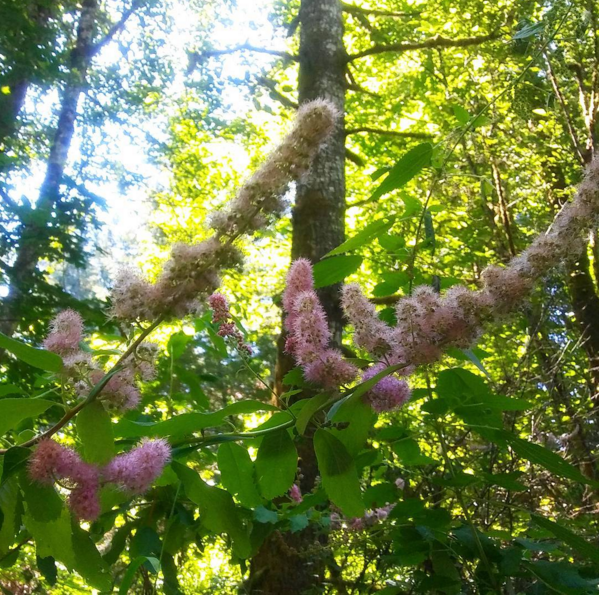 the foliage here is incredible, always changing
& always inspiring with it's colour scheming..

this is the dress i'm working on at the moment..
so excited to see it done. it'll be the first dress finished here in my new studio.

all these photos are from my instagram, by the way.
https://www.instagram.com/seleneahnese
that seems be the place i update the most on the internets
lately, though i plan on being here on this site much more soon.
xo S