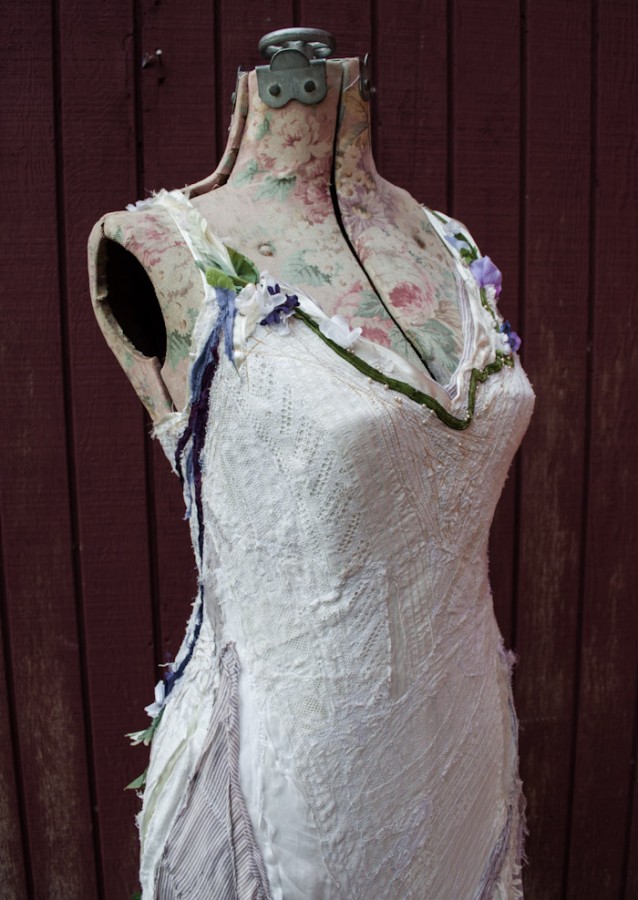 happy to introduce you to the latest wedding dress~
this was custom made for Yuri, a magical fae mermaiden in California.
she & her groom visited me in the forest for a fitting and
they are both such beautiful, bright faery creatures. they brought me
some lovely orange flowers. it was a really fun afternoon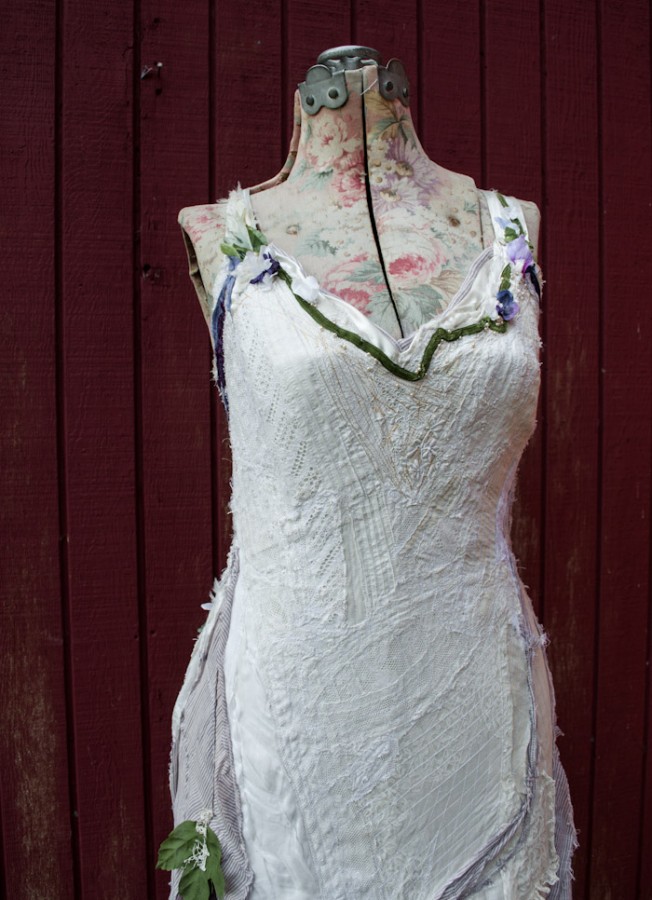 my dressform and I got in a fight the morning of these photos, haha..
& the dress is pinned to fit it, so that's why it looks a lil asymmetrical.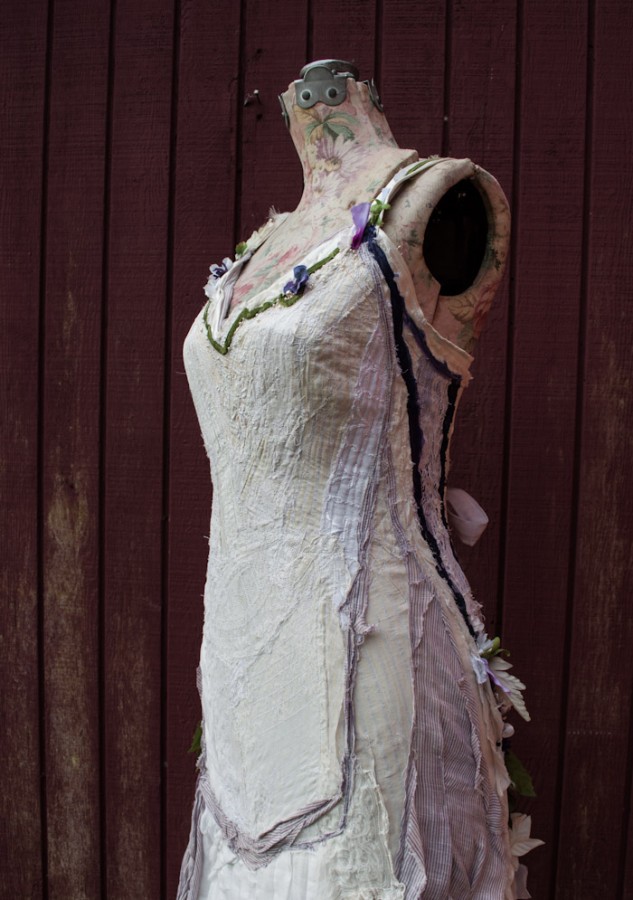 this piece took me about a month and a half (amongst other projects) which is probably the fastest dress of this caliber I've ever made.
honestly, this kind of sewing can be maddening! working with old fabrics, around stains, wear, with limited size remnants that are oft one of a kind is like putting a surreal patchwork together. half the time I feel like the Universe is communicating with me and the other half I feel like I'm utterly mad, playing divination with scraps.. desperately searching for 'the one' piece of lace to complete the puzzle.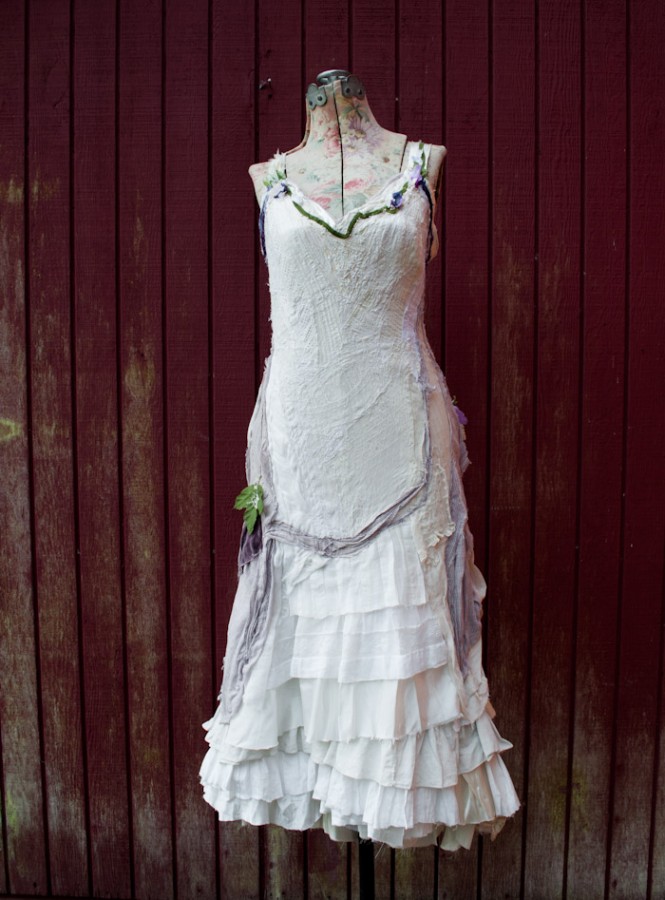 this dress was different..
once I laid the map out of the shape and plan, it just
led me through and I didn't have much stress or worry
about it being right. the perfect piece of fabric would
just show up at each stage, without a wild hunt.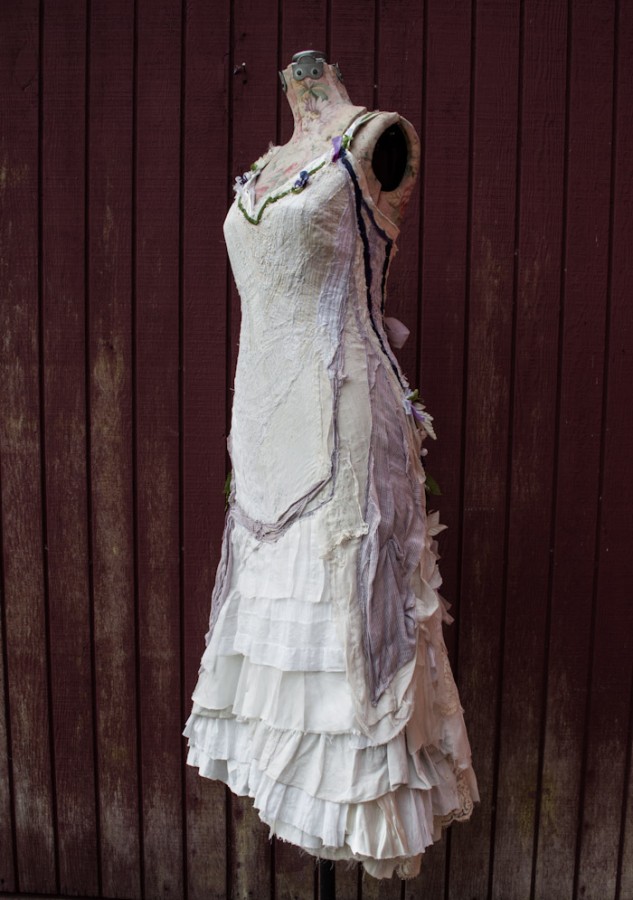 perhaps the magic started with the underlayer.
the dress is built on a 30's liquid satin gown turned inside out.
this is the best-feeling fabric I've ever encountered, like velvet
water on the skin. I was conflicted about using it, but the gown
had flaws and it seemed ready for reincarnation.
I think it's also really incredible sometimes to turn the
lush side of fabric inward, so you feel it & really experience it,
vs. it being on the outside for everyone else to see.
this is definitely going to feel amazing to wear.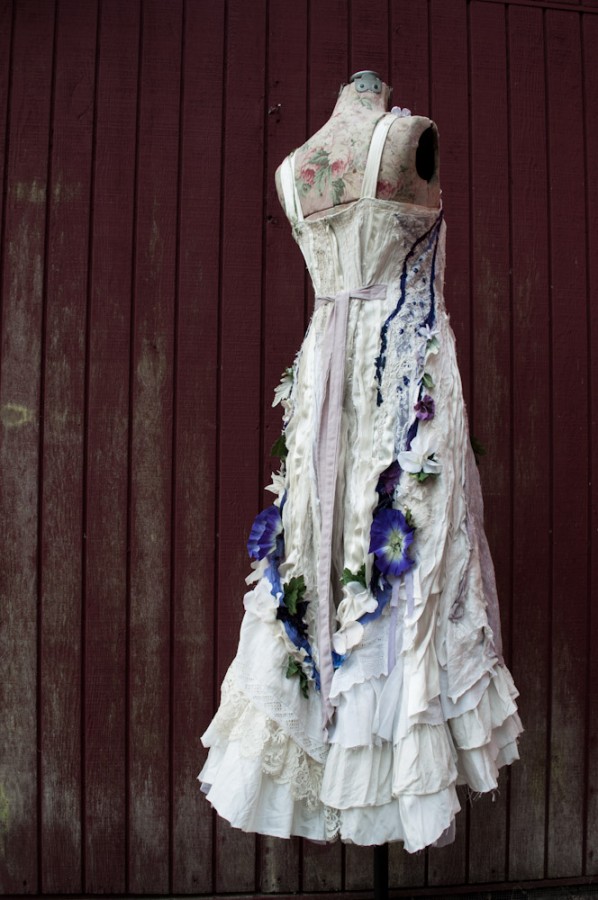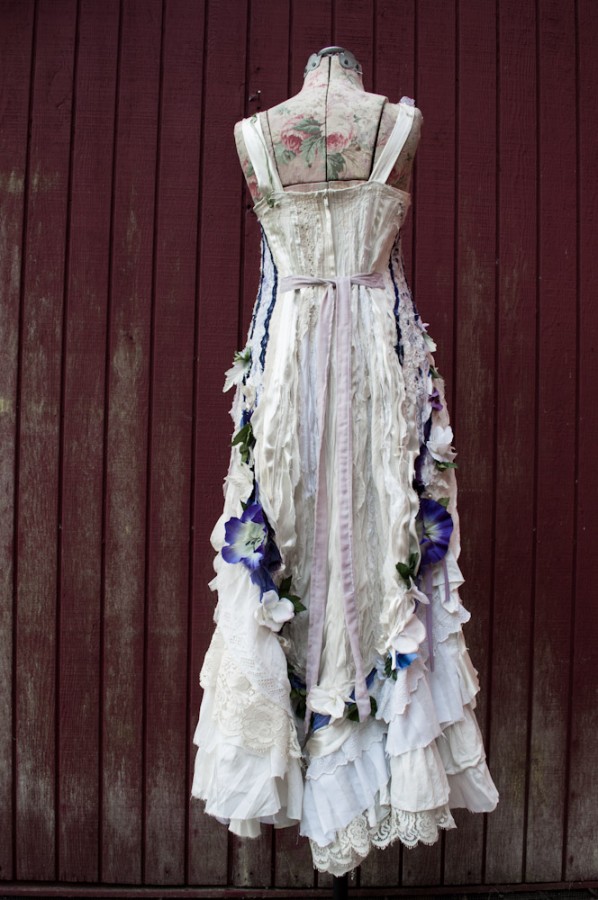 I was excited when Yuri asked for some purple thrown in, and flowers..
and for it to be a bit 'extra'.. I love doing these flower explosions
and it was a great prompt. Often finding myself trying to rein in
the weirdness or whimsy so that my creations can find a home
in the modern world, but think I'm going to stop that soon!
it's just not as fun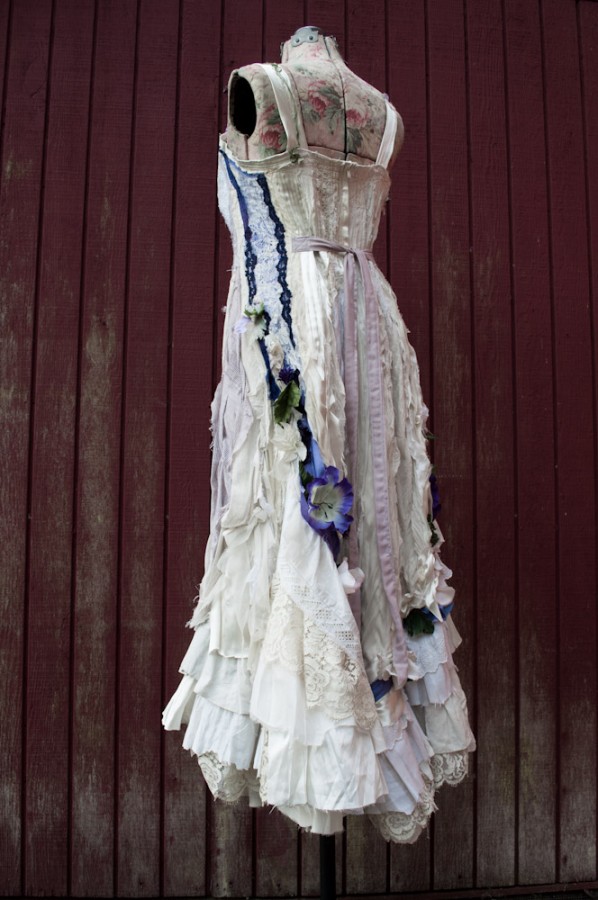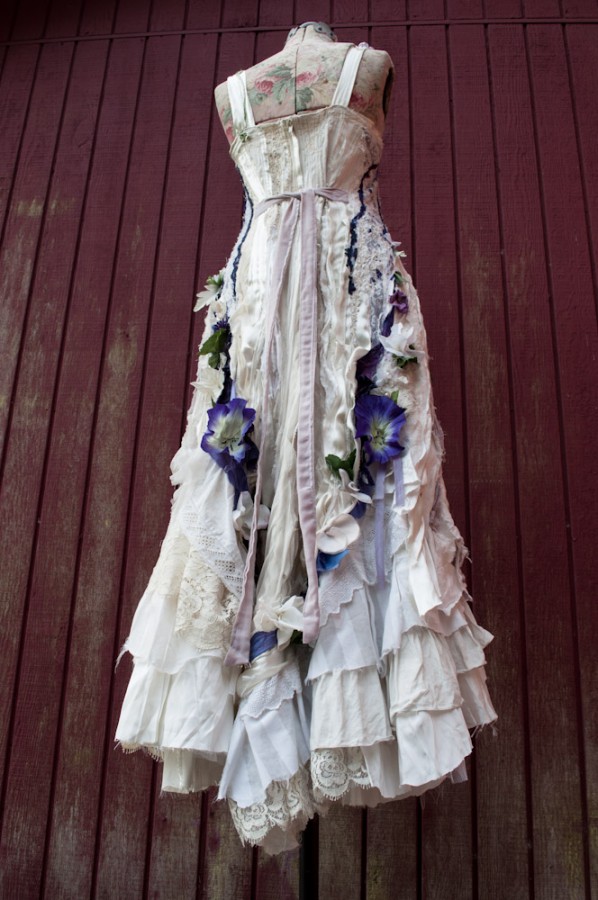 the back was so fun to plot.
I actually made this dress backwards, which is a first.
like, I finished the back first and then planned & stitched the front.
it's prolly cause of the flowers..
I love when my sewing table is covered with foliage~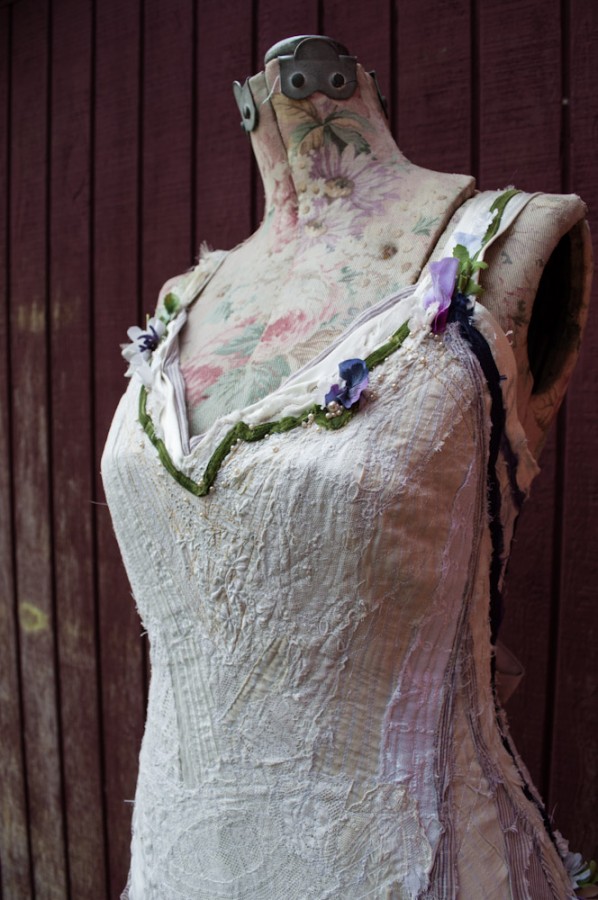 the bodice is an assortment of patchwork lace remnants
from damaged edwardian petticoats.. Yuri wanted a
trumpet silhouette, and the effect of it with the lace & the
lavender & low front ruffles gives me such a thrill,
it feels like many different eras at once, yet also new as well.
I think that's one of the big goals of my sewing, and when
it hits that mark, I feel such a sense of completion.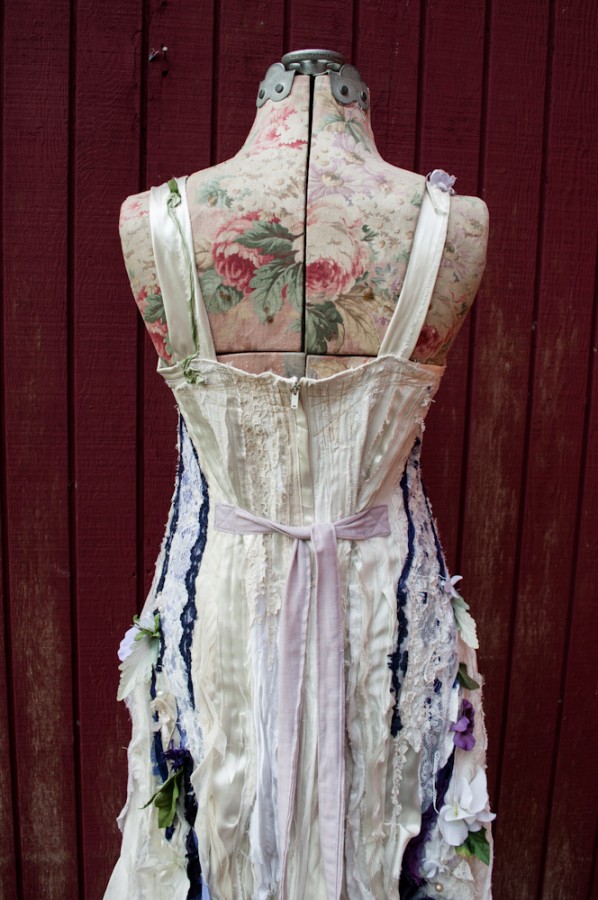 the silhouette was a challenge for me, I haven't done this shape much.
but I absolutely fell in love with it. elegant and sexy and teatime.
you will prolly see this shape showing up in my future dresses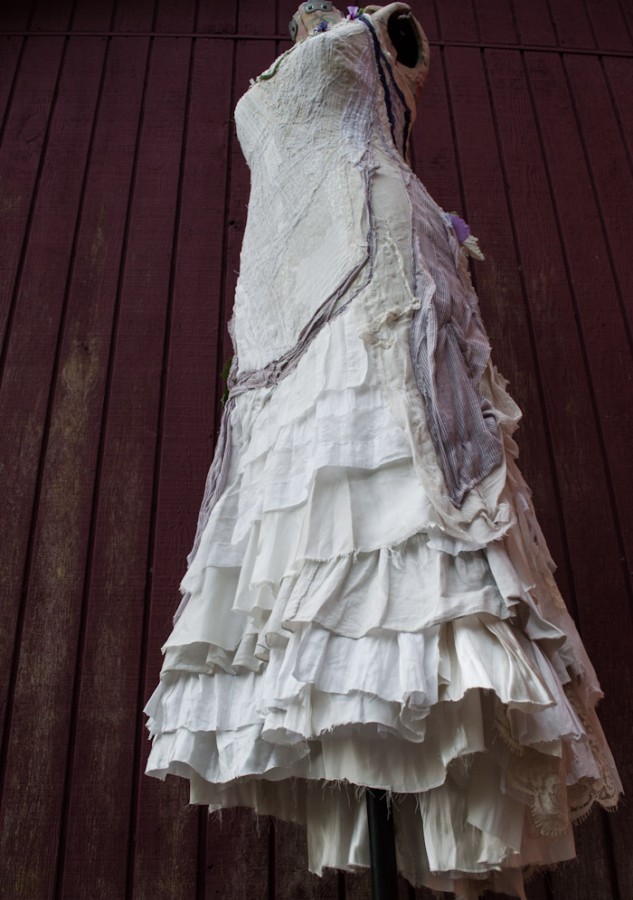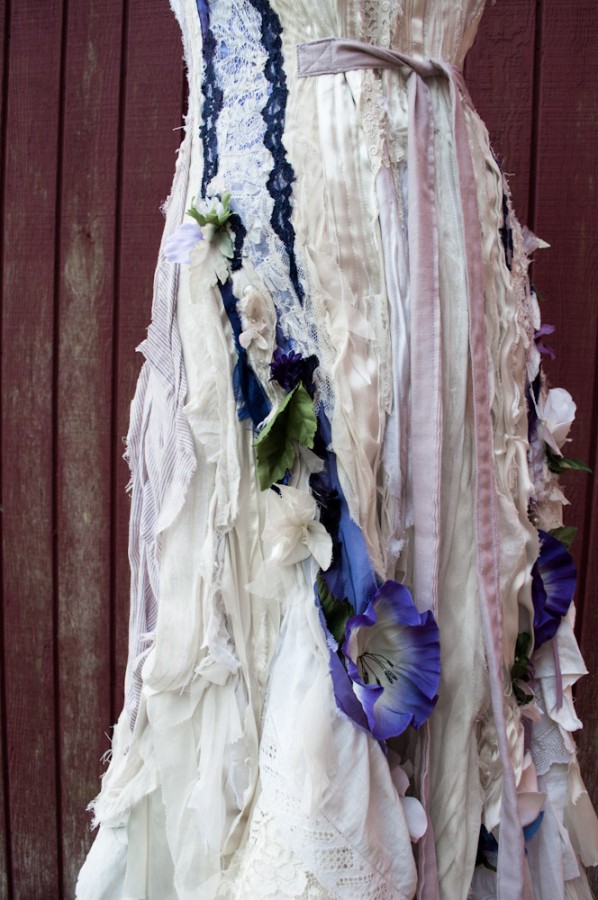 the waist has lavender ties for adjustability.
I can't wait to see this on her..
it was an interesting challenge to create such a form fitting dress
without stretch, that still flows right and is comfortable.
crossing my fingers I got it right!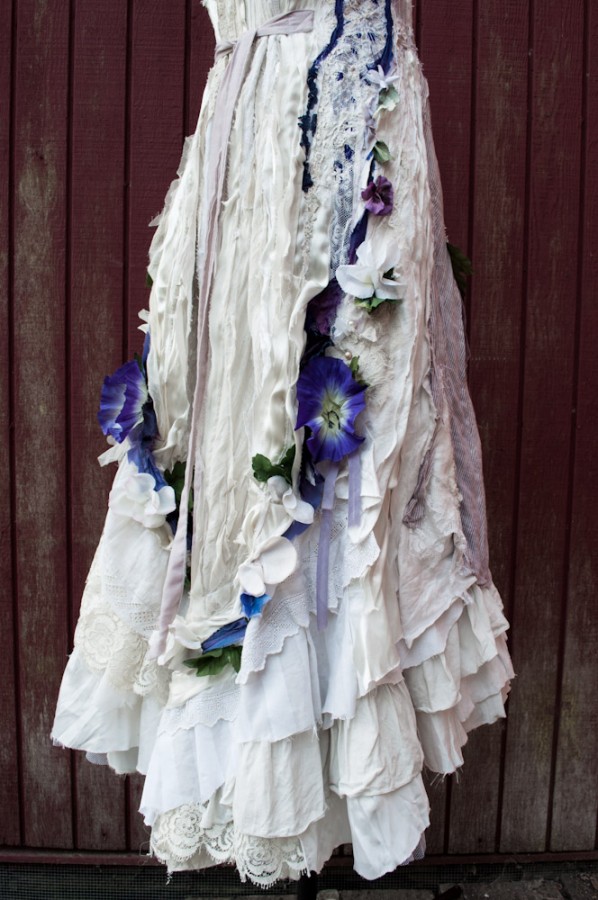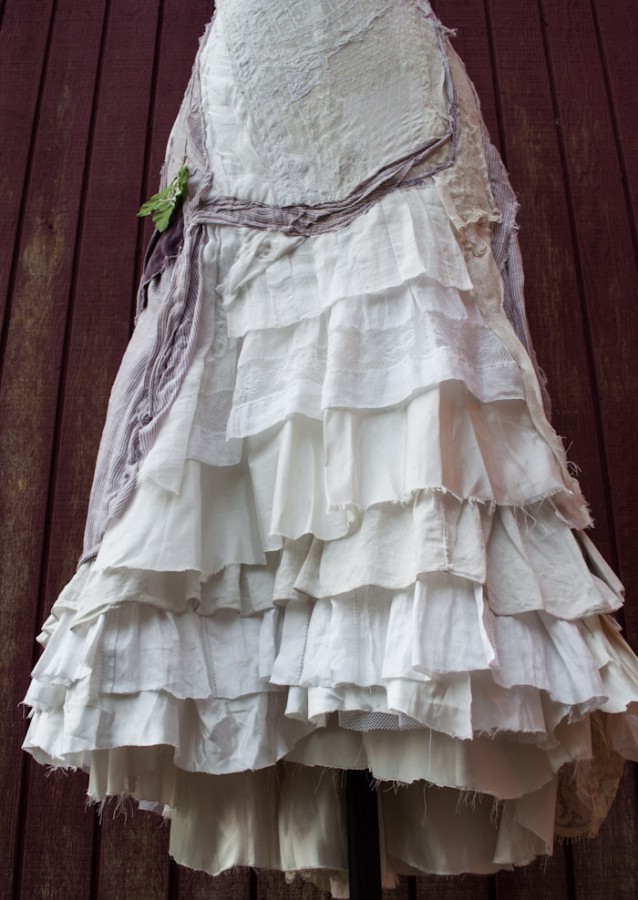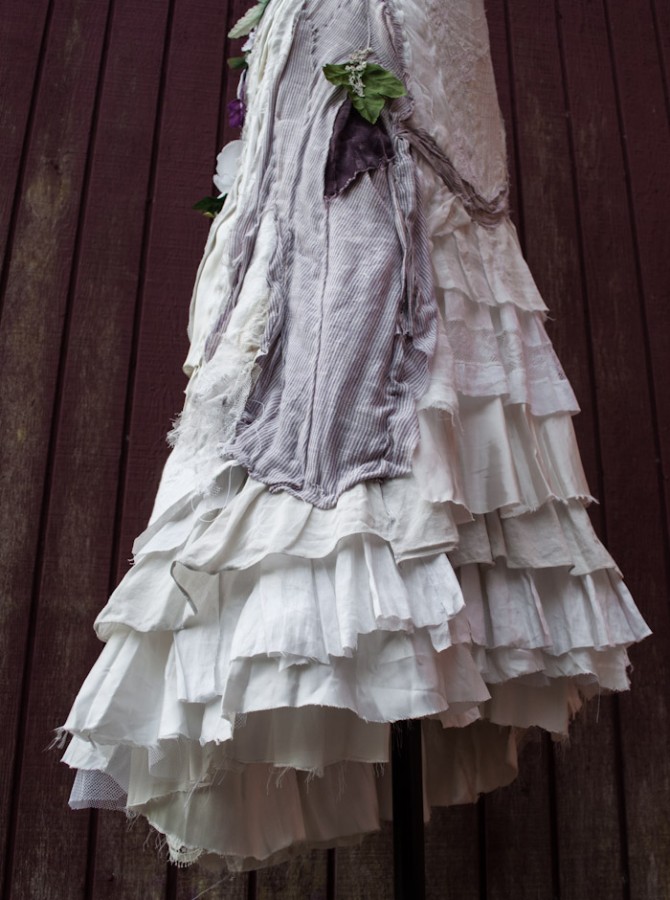 my studio feels so still now that the dress is gone!
but it's great.. I've already lined up all the next projects,
now playing catch-up and cleaning. there's so much beauty in here,
I can't wait to unleash it on yall :)
<3
S