this beautiful piece of history is now available for adoption
I began working on and wearing this about 12 years ago..
I recently unearthed it and brought it back to life..
it was worn by Matthew in the first of my forest portraits
a few months ago.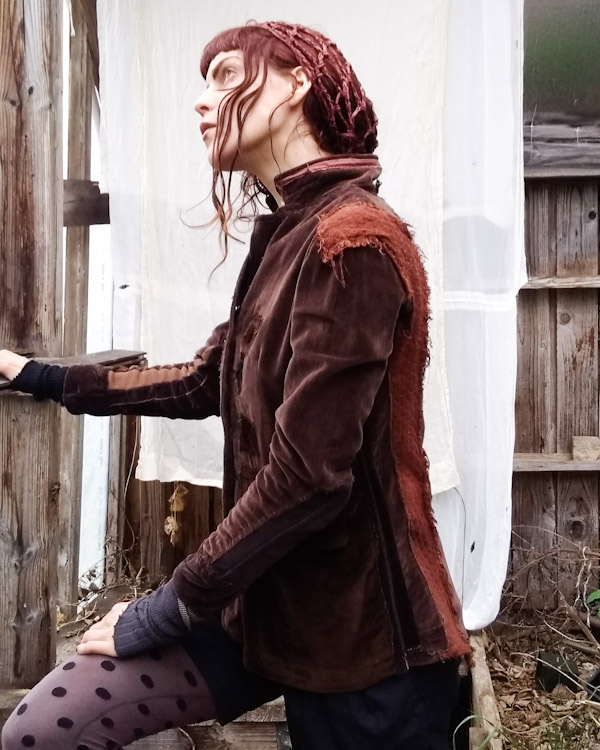 I nevvver thought this would come back to wearability.
it was literally in tatters, ill-fitting, broken.
a chaotic jumble of dapper elven dreams.
it really feels like a collaboration, between
my beginnings & my present mind.
kind of a rare bird, aesthetically.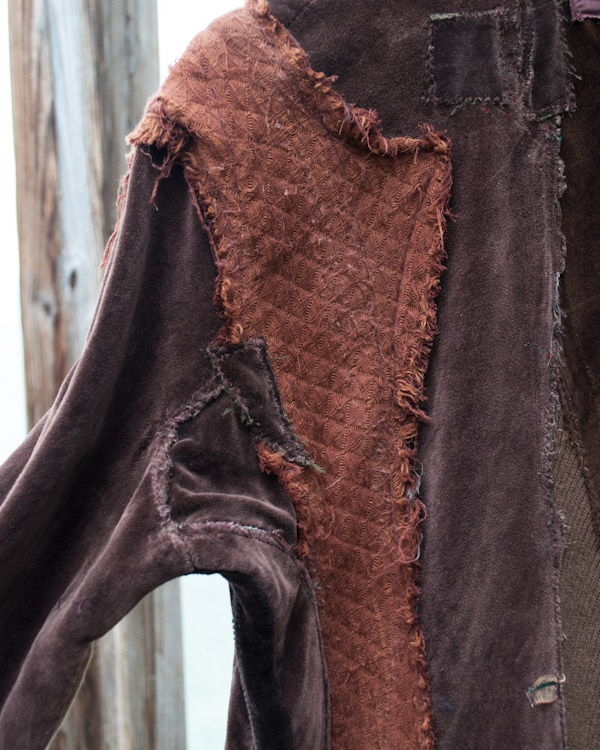 this cursive patch below was silkscreened from
a bundle of letters I found in a Portland dumpster,
about a decade ago- correspondence from a sweet couple
named Winnifred & Earl, in the 1930's.
cute road & cold reports
it has 11 pretty old forest buttons &
the pockets were frankensteined from another vintage coat.
this piece feels worn in the best way, so soft & comforting~
like borrowing a dear friend's treasured coat.
I love the way the old stitches & new stitches all
work together to create a feeling of roots & soil.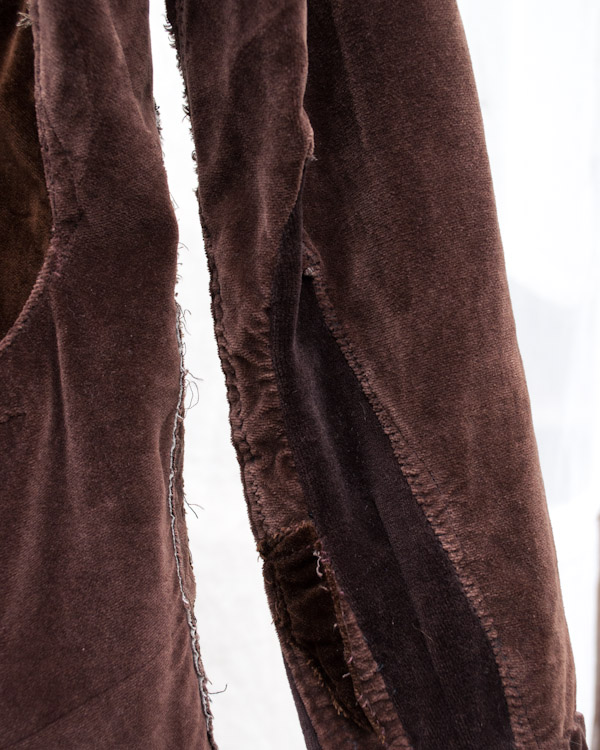 there are stretch panels in the arms for a trim
but comfortable fit. it almost has a slight mutton-sleeve
knight silhouette at certain angles

I used to have serious sentimentality issues-
for a long time I was definitely not ok with selling things
that I had worn & loved! it felt scary to me, to let them go
to other people; even if I didn't want to wear them anymore.
like I was giving some precious part of my life away?
I'm happy to report that this has dissolved in the last
couple years, and become almost the opposite.
I think that fear has to do with a scarcity mindset,
and an over attachment to the past, vs trusting in
abundance and looking to the future. there has been
a lot of revelation & healing happening since I moved
to the forest, and it's become more apparent to me
that it's not necessary to hold onto things quite so tightly.
it feel like I'm being shown lately
that creativity is a well, and space is potential..
that sharing your creativity & treasures doesn't
diminish them or make you vulnerable.
that if you can nurture yourself & your magic,
trust your instincts and follow them,
project what you love into the world, generously
there will always be more beauty & creation & abundance.
and it will rejoice in you
I was feeling odd that this coat isn't lined,
but realized it's actually amazing, to be able to see
all the chicken scratch inner workings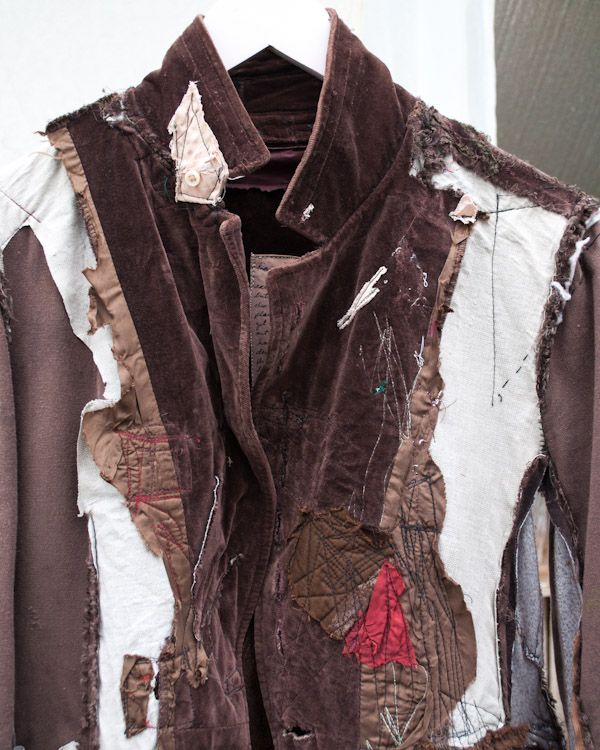 that said, I hope this goes to someone who will wear it gently
or who likes mending.. because it will probably need some
loving care over the years. or you can just send it back to
me to fix up for you, haha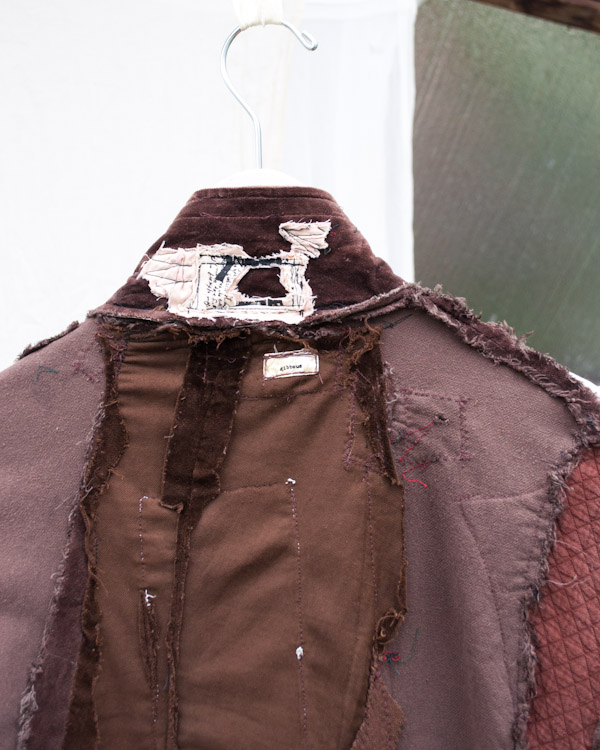 and, this was supposed to be my big day off,
so I'm going to go work on that now :)
planning to read some books, record some music
and play with the cats!
xo S